Grisaia Series
The Labyrinth of Grisaia
グリザイアの迷宮
Overview
Yuuji makes the unexpected decision to pursue promotion within the institution he works for. He meets with JB to discuss the documents he submitted for review as a part of the promotion process, documents pertaining to his own past.
Cast
Takahiro Sakurai

Akane Tomonaga

Satoshi Tsuruoka

Natsumi Yanase
Hiroko Taguchi
Kei Mizusawa
Crew
Jin Aketagawa

Tanaka Motoki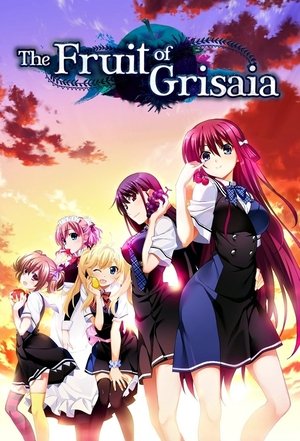 The Fruit of Grisaia
グリザイアの果実
Overview
Mihama Academy—on the surface, a closed learning environment established to nurture students who find themselves at odds with the world around them; in actuality, an orchard-cum-prison built to preserve fruit that has fallen too far from its tree. Yet with the arrival of the institute's first male student, the nearly preposterously opaque Kazami Yuuji, the students at Mihama begin to fall out of step with their predetermined rhythms. Will Yuuji prove to be the element the girls around him needed to take hold of their lives once more, or will the weight of their pasts prove too steep a wall to overcome?
Cast

Satoshi Tsuruoka
Takahiro Sakurai

Ai Shimizu
Kei Mizusawa

Tomoe Tamiyasu
Kaori Mizuhashi
Seasons

Specials

The Fruit of Grisaia

The Eden of Grisaia
The Labyrinth of Grisaia
Grisaia no Meikyuu
Overview
The Labyrinth of Grisaia: The Cocoon of Caprice 0