You may have noticed that some torrents come with multiple audio files. Since a lot of devices can only read one audio track per mp4, I made this tutorial for you to be able to swap the audio to that of another language. Obviously, this needs to be done prior to splitting <4GB if needed.
Translator
1. Start off by downloading Yamb: YAMB » Yet Another MP4Box UI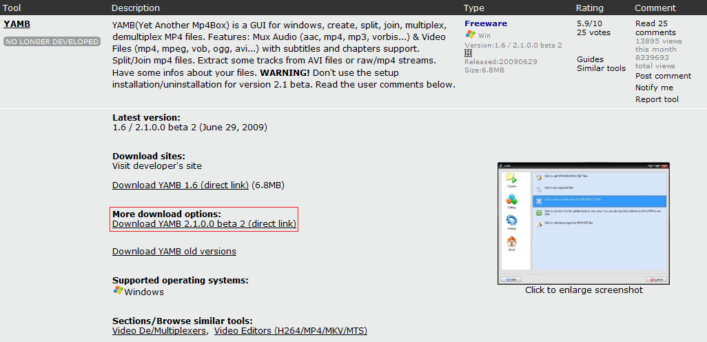 2. Extract the .zip file and run yamb.exe.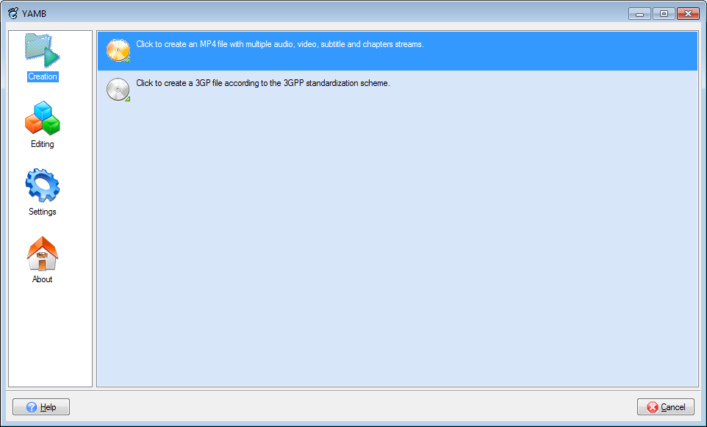 3. Add the original video and new audio for swapping.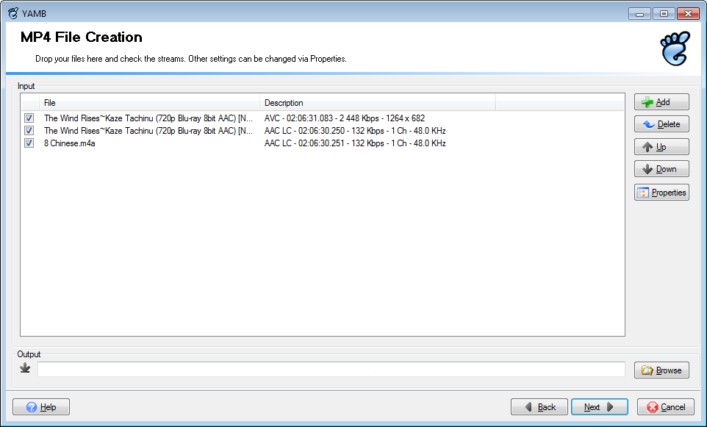 4. Deselect the audio belonging to the video (mp4) file. You should be left with the new audio and original video selected.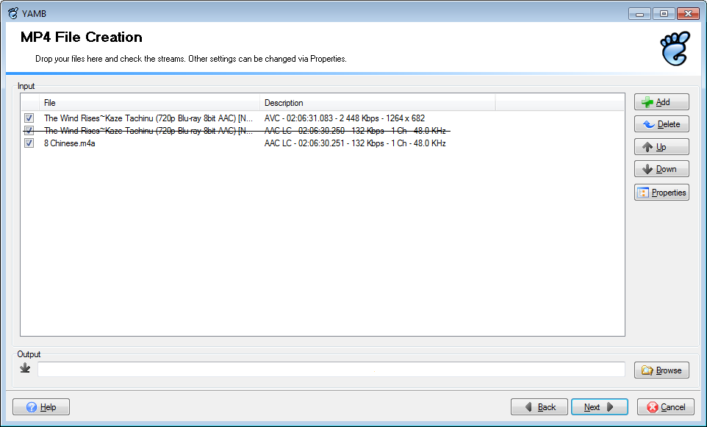 5. Enter a new filename and click next.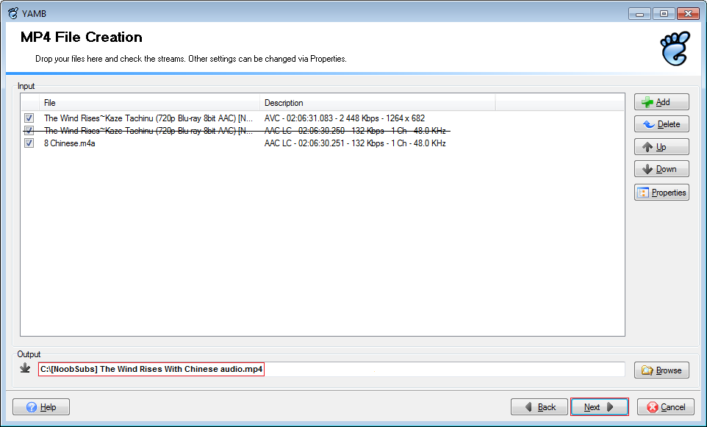 6. Wait for the progress bar to complete.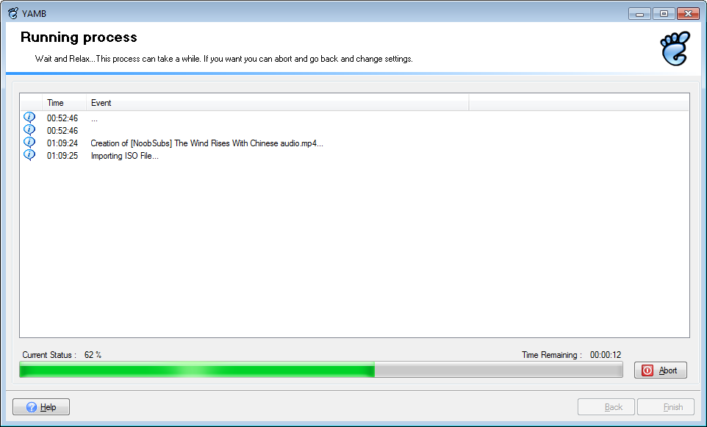 Summary:
– Download & run YAMB from the link provided.
– Select first visible option
– Add original video and new audio
– Deselect old audio
– Rename & click next