NoobSubs – Font Page – Direct Download Anime Made Easy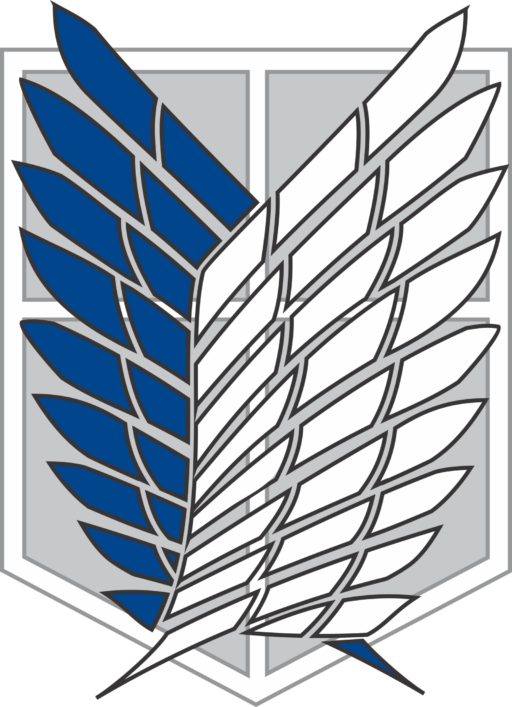 This is one of the greatest anime of all time… There, I said it.
Probably the most complete collection to date, minus the movies which are just recaps anyways.
I added the soundtracks because they're are pretty darn good and it's Hiroyuki Sawano. If any of y'all find the Attack on Titan 2015 (Film) Soundtrack from Shiro Sagisu "Attack on Titan Original Soundtrack (Hi-Res Ver.)" that would be awesome because I added pretty much everything else. Will upload 24bit FLAC collection soon.
Soundtracks are very well tagged.
Includes:
Attack on Titan / Shingeki no Kyojin (2013)
– Episode 01-25 (25)
– Track 1: Signs/Karaoke [EveTaku] – [Coalgirls] – [Baal] – [SCY]
– Track 2: [EveTaku] – [Coalgirls] – [Baal] – [SCY]
– Track 3: [EveTaku] – [Coalgirls]
– Track 4: [gg] – [FFF]
– NCED/NCOP // [gg] – [FFF]
– Picture Drama 1-9 (Subbed) // [CBM]
– Eyecatch Gallery
– The Making of Attack on Titan (Dubbed)
– Attack on Titan at Anime Expo (Subbed) // [CBM]
Attack on Titan: Junior High / Shingeki! Kyojin Chuugakkou (2015)
– Episode 01-12 (12)
– Track 1: Signs/Karaoke [CBM]
– Track 2: [CBM]
– Shingeki! Kyojin Chuugakkou Video Commentary (Dubbed)
– NCED/NCOP
Attack on Titan Season 2 / Shingeki no Kyojin Season 2 (2017)
– Episode 26-37 (12)
– Track 1: Signs/Karaoke [SallySubs] – [DameDesuYo] – [LostYears]
– Track 2: [SallySubs] – [DameDesuYo] – [LostYears]
– Track 3: [BlurayDesuYo]
– Track 4: [DameDesuYo] – [kBaraka]
– NCED/NCOP // [BlurayDesuYo], [DameDesuYo] – [kBaraka]
Attack on Titan Season 3 / Shingeki no Kyojin Season 3 (2018-2019)
– Episode 38-59 (22)
– Track 1: Signs/Karaoke [BlurayDesuYo] – [SCY]
– Track 2: [BlurayDesuYo] – [SCY]
– Track 3: [BlurayDesuYo]
– Track 4: [BlurayDesuYo] – [kBaraka]
– NCED/NCOP // [BlurayDesuYo] – [kBaraka], [BlurayDesuYo]
Attack on Titan OAD / Shingeki no Kyojin OVA (2013-2018)
– OVA/OAD 01-08 (08)
– OVA 1-6: [Saizen-Soldado]
– OVA 2-3: [Hatsuyuki-Kaitou]
– OVA 2: [luckysubs] Adobe Arabic
– OVA 6-8: [BlurayDesuYo]
Attack on Titan Season 4 / Shingeki no Kyojin Season 4 (2020)
– Episode 60-75 (16)
– Episode 60-71 (Dubbed)
– Track 1: Signs/Karaoke [DameDesuYo]
– Track 2: [DameDesuYo]
Soundtracks: // Tagged by [NoobTracks]
– [NoobTracks] Attack on Titan Original Soundtrack [MP3V0]
– [NoobTracks] Attack on Titan Original Soundtrack II [MP3V0]
– [NoobTracks] Attack on Titan: Junior High Original Soundtrack [MP3V0]
– [NoobTracks] Attack on Titan Season 2 Original Soundtrack [MP3V0]
– [NoobTracks] Attack on Titan Season 3 Original Soundtrack [MP3V0]
– [NoobTracks] Attack on Titan the Movie: Part 1 ~Crimson Bow and Arrow~ Original Soundtrack [MP3V0]
– [NoobTracks] Attack on Titan Season 2 Movie: Roar of Awakening Original Soundtrack [MP3V0]
– [NoobTracks] Attack on Titan~A.O.T. SOUNDTRACK [MP3V0]
Title(s): Shingeki no Kyojin, Attack on Titan, AoT, SnK, Shingeki no Kyojin OAD (OVA), Attack on Titan OAD (OVA)
Shingeki! Kyojin Chuugakkou, Shingeki! Kyojin Chūgakkō, Attack on Titan: Junior High
Shingeki no Kyojin S2, Attack on Titan Season 2
Shingeki no Kyojin S3, Attack on Titan Season 3
Shingeki no Kyojin S4, Attack on Titan Season 4
Video Source: Season 1-4 [SCY]
Season 1 Extras [CBM]
Season 1 NCED/NCOP [FFF]
Season 2-3 NCED/NCOP [neko-raws]
OVA/OAD [Kawaiika-Raws]
Attack on Titan: Junior High [CBM]
Attack on Titan: Junior High NCED/NCOP [ReinForce]
Audio: English/Japanese 5.1/2.0 channel AAC
Subs: Multiples sources Softsubbed
Download: 1080p|82.5 GB