Highschool of the Dead \ Gakuen Mokushiroku Highschool of the Dead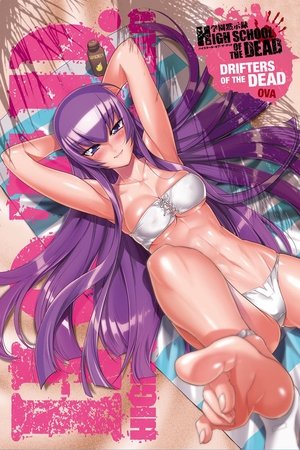 High School of the Dead OVA: Drifters of the Dead
学園黙示録 HIGHSCHOOL OF THE DEAD ドリフターズ・オブ・ザ・デッド
Overview
In their efforts to find a safe haven from the zombie apocalypse, the gang find themselves on a deserted island. Now, they take advantage of the momentary respite to enjoy some surf, sand and bathing suits!
Cast
Marina Inoue
Eri Kitamura

Miyuki Sawashiro
Nobuyuki Hiyama
Yukari Fukui

Junichi Suwabe
Crew
Yōsuke Kuroda

Tetsuro Araki
Highschool of the Dead
学園黙示録 HIGHSCHOOL OF THE DEAD
Overview
When the world is struck by a deadly pandemic that turns humans into zombies, Takashi Komuro and several of his classmates at Fujimi High School try to survive the apocalypse.
Cast
Junko Takeuchi
Nobuyuki Hiyama
Marina Inoue

Jouji Nakata

Yoshiko Sakakibara
Kishō Taniyama

Jin Urayama

Mamoru Miyano

Junichi Suwabe

Miyuki Sawashiro
Hitomi Harada
Yukari Fukui

Ayana Taketatsu
Eri Kitamura
Crew

Tetsuro Araki
Yōsuke Kuroda
Seasons

Specials

Season 1