Shinmai Maou no Testament~The Testament of Sister New Devil
The Testament of Sister New Devil OVA
新妹魔王の契約者
Overview
An unaired episode of Shinmai Maou no Testament, bundled with the eighth light novel volume.
Cast
Ayaka Asai

Yuichi Nakamura

Kaori Fukuhara

Sarah Emi Bridcutt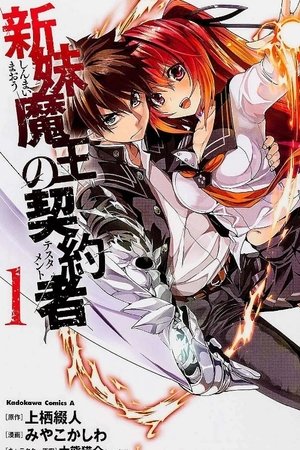 The Testament of Sister New Devil: Burst OVA
新妹魔王の契約者 BURST
Overview
An OVA that will be bundled with the seventh volume of the Shinmai Maou no Testament manga, to be released January 2016.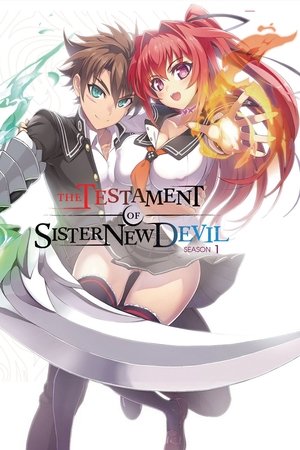 The Testament of Sister New Devil
新妹魔王の契約者
Overview
Basara Toujou met his two cute little sisters, Mio Naruse and Maria Naruse. The two sisters revealed themselves as a member of the demon clan and Basara as a member of hero clan, demon clan's enemy, and is not related by family. Mio is the future Demon Lord and since Mio's power is not fully awakened, Basara will protect her from the demons who are after the power she inherited from her deceased father, Demon Lord Wilbert.
Seasons

Specials
The Testament of Sister New Devil
The Testament of Sister New Devil: Burst